WPBakery vs Gutenberg speed comparison
Disclosure: This post may contain links to affiliate partners and products, that I have selected manually and would or have bought myself. I will get a commission if you decide to purchase anything after clicking on these links – at no cost to you.
If you've ever wondered how much of an improvement Gutenberg would bring in terms of speed and performance rating, if you are switching from WPBakery Page Builder, I have you covered. Recently, I rebuilt a client's website from WPBakery to Gutenberg and compared their homepages. The difference is quite big – everything else being equal.
Please note that the aim of this first step of the redesign wasn't speed improvement – just getting rid of WPBakery Page Builder as the editors struggled with page edits. They prefer Gutenberg which they have used on another website already.
Nevertheless, only by removing WPBakery Page Builder and loading the same content via Gutenberg, keeping the theme and all other plugins and scripts, the performance rating improved from an E to a C:
WPBakery Visual Builder GTMetrix score:
URL: https://gtmetrix.com/reports/www.triaxtec.com/iWhEf5SE/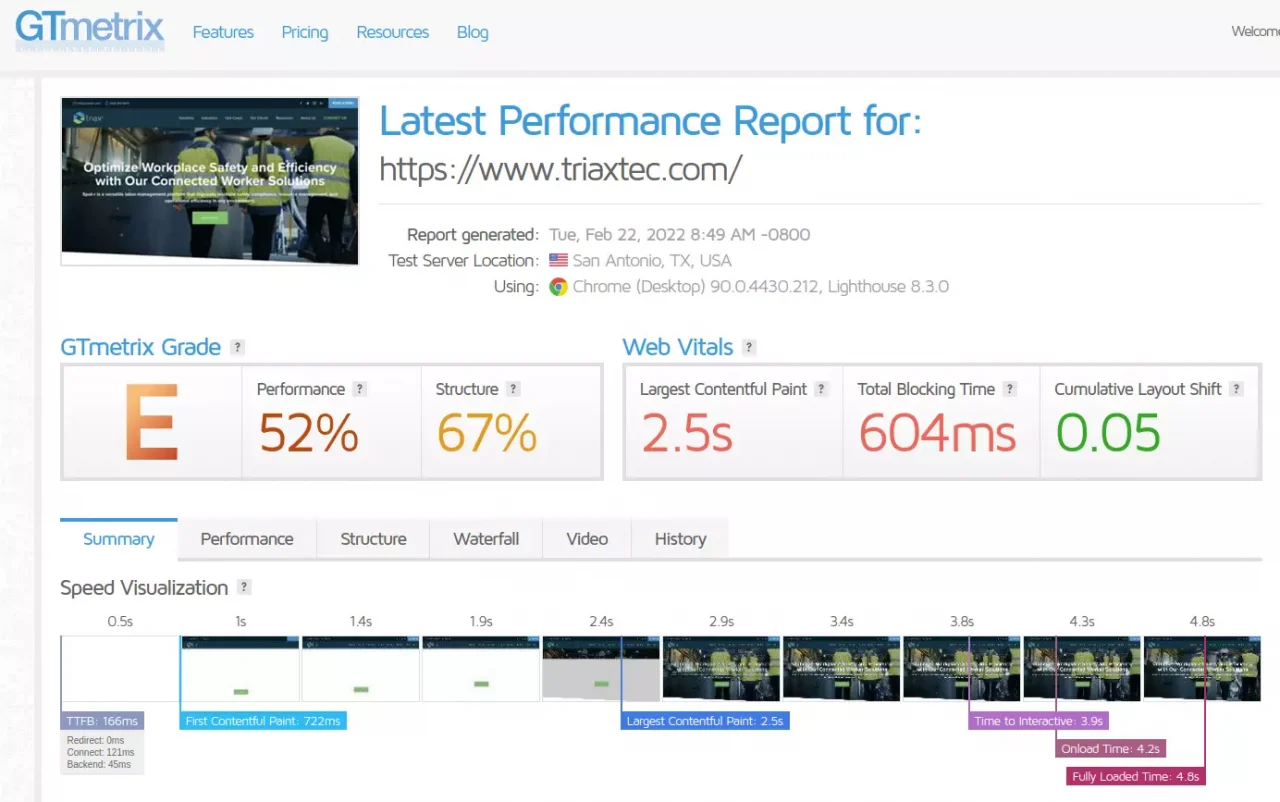 Gutenberg GTMetrix score:
URL: https://gtmetrix.com/reports/www.triaxtec.com/xzNYRLpE/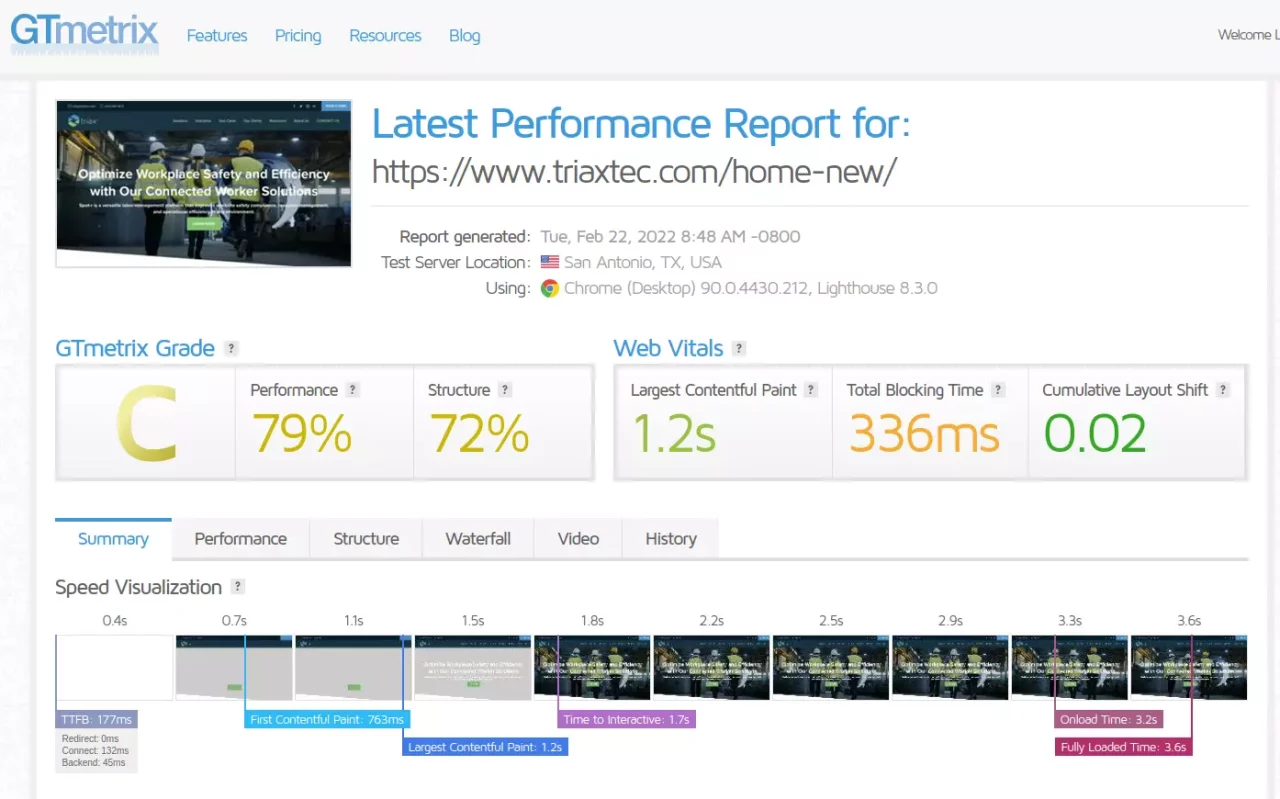 I didn't do any actual speed optimisation, just replaced the visual editor. The website was already optimised to some extend by WPRocket in both instances.
But the improvement across all metrics when using Gutenberg is quite something.
I still don't understand why so many users are against Gutenberg – it's very powerful especially combined with Kadence Blocks which I used on this project and always use (a great enhancement for Gutenberg itself – better row & column controls, many more useful blocks).
Here's another example where I have improved Google Pagespeed score from 30/100 to 80/100 by switching from Elementor and The Azure theme to Kadence theme + Gutenberg + Kadence blocks.