How much should a website cost in 2020?
Disclosure: This post may contain links to affiliate partners and products, that I have selected manually and would or have bought myself. I will get a commission if you decide to purchase anything after clicking on these links – at no cost to you.
Technology evolves. Moore's law means a lot of it gets cheaper over time. But also more complicated, people's expectations of a website grow, Google's requirements are tougher. All this pushes the price of a website up and down – how is one to know how much should a good website cost?
The answer depends on the complexity of it's features (functionality) and also how distinguishing / fancy the design needs to be. We focus on creating websites using existing content management systems, primarily WordPress. This creates a good, efficient 80/20 scenario where with 20% of time/cost investment, we can give you 80% of what most businesses need. The remaining 10% of more complex features can be added through extensions or simpler code changes. And last 10% of features that might require a whole custom codebase – we'll leave to bigger agencies with teams of programmers.
The price ranges below don't include graphic design of your corporate identity (logo, brochures, business cards etc.). A good webdesigner should always give you a polished design, that matches your company colours or identity – we include that in our work and the prices below. If you need more than that, more graphic design adds to the price (special fonts, custom icons, custom backgrounds etc.).
There are so many business types, but most of them fall into a smaller number of categories, each bears it's typical price range: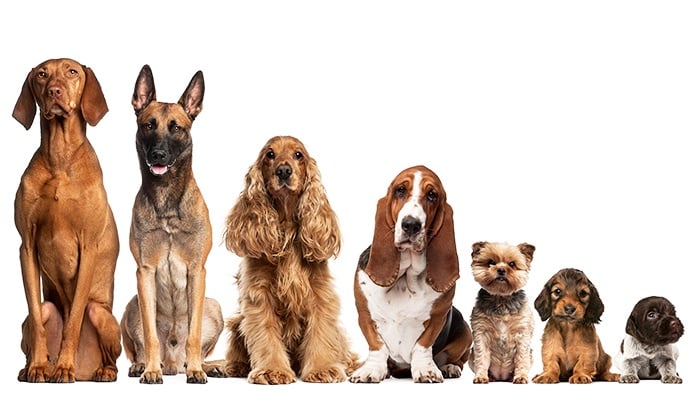 Simple small business website – 300 – 1000 EUR
No special features, only a presentation of your services and company. Usually a gallery, an about us page, a contact us page and perhaps a few services. There is no real need to complicate this. You can get a website like this from a few hundred to a thousand dollars/euros. Any good CMS can do that out of the box, all you need is someone to install it, optimise it, make it look good and ensure Google likes it too.
Portfolio – more complex services presentation – 500 – 2000 EUR
Perhaps your business has a more complex service structure, with a hierarchy of business areas and needs it covers. You might need some filters, drill-downs and a good, logical and functional presentation of all the services. Take the price of a simple small business website and add a few hundred to a thousand to its price – all depending on the number of services, their complexity, whether you need a separate order form for each, additional features like a map or categorisation, filters or tags, custom fields you want to display.
An ecommerce website / eshop – 1000 – 3000 EUR
Take the two sample websites and add an eCommerce functionality to it, tune it, turn off features that you might not need, perhaps add a few that don't come straight out of the box, make them look nice and work seamlessly with the rest of the site, and you have yourself a nifty little e-shop. Add from a few hundred to a thousand to the price of one of the sites above, depending which set of features do you need.
The higher prices are typical for more custom and complex sites that require much more planning, testing of several possible solutions and putting it all together. Most small businesses don't need them (or don't need them at the beginning).
The lower prices are what a standard, no bells and whistles, but good enough website should cost you. Some businesses are happy with those.
Most businesses are somewhere in the middle.
Let us know what are you trying to achieve and we'll find the best solution for you.