Why Shopify vs other e-commerce platforms?
We've been creating websites for over 5 years. During this time, we've tested various e-commerce platforms to sell your products, available in the market. In this article, we'll tell you why is Shopify our favourite platform and why we recommend it over some it's biggest rival.
Shopify is a leading e-commerce platform that lets you start, grow, and manage a business. It offers complete solutions to sell anything online – worldwide. It allows you to:
Create and customize an online store without being a web-developer
Sell in multiple places, including web, mobile, social media, online marketplaces, brick-and-mortar locations, and pop-up shops
Manage products, inventory, payments, and shipping
Main benefits of Shopify compared to Woocommerce
Woocommerce is one of the biggest e-commerce solutions in the World, but it needs to be installed on a WordPress website and needs additional design and development once installed. It also requires manual intervention later – updates or extensions. A store owner rarely has the technical knowledge to set up and manage the entire store and requires a skilled web-developer to help out.
Shopify is ready almost out of the box, it's main advantages are:
All in one package – hosting, domain and e-commerce system in one. You don't need to worry about updates, PHP changes, hosting requirements, Shopify takes care of all that for you.
24/7 support – Shopify agents are available to help you with any questions or fixes
Built-in features and extension – Shopify already comes with important features like: multicurrency support, payment gateways (including Bitcoin – cryptocurrency support) and shipping companies integration, abandoned cart recovery, discount codes, unlimited products, website and blog, over 100 payment options
Multi-channel integration – easily connect your Shopify store to Amazon, Facebook, Instagram or other social media channels to expand your store's reach
Dropshipping integration – If you don't have products to sell yet, dropshipping might be a good option for you. A dropshipping business is one where the business owner lists, but doesn't own, keep, or ship inventory. When the store sells a product, it purchases the item from a third party–usually a manufacturer or wholsesaler–who then ships it to the customer directly. This means there are no upfront inventory costs for the business owner.
Free trial option – you can test-drive Shopify for 14 days at no cost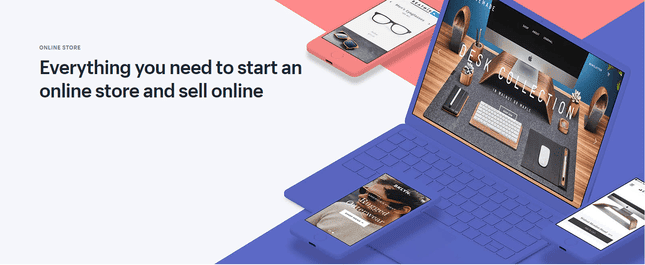 We've built various e-commerce websites using Woocommerce and know how much maintenance they require, once set up and running. So the biggest benefit in using Shopify from our point of view is definitely it's 24/7 support and no need to worry about maintenance.
We are happy to help you set up your Shopify store, show you the ropes, help with customisation and advanced features. Just drop us a line and let us know what you need.